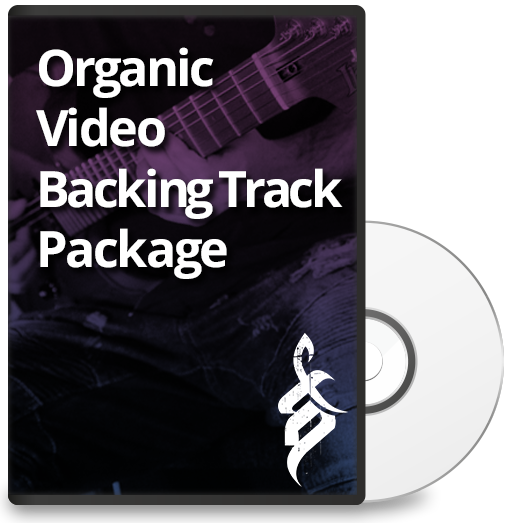 Preview video – D Mixolydian Track – Solos not included
Preview video – Hendrix Groove I Track – Solos not included

Organic 1080p Video Backing Track Package
Available NOW!
Fantastic new backing track package with a real, world class rhythm section (example solos NOT included)
Hi guys, thanks so much for checking out this first video backing track package from my site. Back in November 2013 I went into Silent City studios with Garry Jackson on Bass and Dave Walsh on Drums to record a series of organic trio based backing tracks that would build and fall naturally for you guys to jam over. The concept was to make cool sounding tracks with real players that would be both fun and challenging to play over and the result is these eleven tracks with close up video of each player. Unique to this product is the ability for you to place your own video in the jam using the blank quarter of the screen and upload your take to Facebook, Youtube or any other video hosting site and share your solo with the rest of the world. These tracks certainly represent more of a challenge than the typical one chord vamps you may be used to and require you to use your ears and play 'with' the trio in some cases sitting out for short bass solos or building your solo to match the dynamics of the band. Some of the tracks are based around static vamps whilst others contain chord changes, some are rhythmically simple and others are more complex with odd time signatures. What you can be sure of is that we had a huge amount of fun filming these tracks for you and I hope you enjoy them as much as we did.
Track Listing: 
1.   A Harmonic Minor
2.  A Lydian
3.  A7 to G7
4.  Bb Lydian Dominant
5.  Bb7 to G7
6.  Bb7 to G7 in 7/4
7.  D Mixolydian
8.  Dameron Groove
9.  F Major to F Minor
10. Hendrix Groove I
11.  Hendrix Groove II
Package contains: 
11 Video Backing tracks in 1080p with space to put your own video
11 mp3 backing tracks at 256kbps
PDF booklet explaining each track with soloing strategies
This is a large download and the use of a download manager is recommended for optimum download times.